Preview
The Free Agent team Suicide Squad was coming off their first win of the season, and was eager to test themselves.  Sky Life themselves was coming off a very strong game against Marshall that went down to the wire.  Sky Life's Chris Walthers tells the story of last night's game:
Dear evil diary,

Year 3, game 5 of destroying LAOUT Winter League. A game against Suicide Squad, the amalgamation of miscreants forged in the hot loins of Seth Gillum. An experienced, cohesive team should have no problem handling a hodgepodge of hoohahs – or so your brain would like you to think. It turns out your brain is no place for thinking! These cats were sharp… just the kind of team that can quickly score a handful of points and make Sky Life play the fool! Just the kind of psychological warfare I'm going to need to flip this team in the next month.

The game was marked by a number of issues related to the light mist that fell throughout the whole game. Soggy cleats, slippery discs, and wet hands made for a lot of turnovers. Several points went on for 6+ drops and bad throw-aways on each team, which really amped up that panicked feeling of needing to score right away leading to more rushed throws, especially after working slowly down field to the end zone. It spread like a disease through both sidelines. Speaking of which, Suicide Squad came in hot with some fresh jerseys. Players who made sweet layout D's were branded with a pink layout silhouette spray-painted on to their jersey, the ultimate equivalent to those football helmet stickers. I'd say I like it except being a saboteur means you can't really like anything.

Sometimes there is a physical thing, and then the nature of the thing which enhances that object. A candle with a flame makes light, a house with a family makes a home. Well, Suicide Squad is a chorus, and Seth's coaching was a song and together they made a beautiful harmony. They were strumming our pain with a wicked force sideline that baffled our cutters. They were singing our lives with their poachy handler defense. They were killing us softly with Seth's song, killing us softly with a bunch of run-through and layout D's on seemingly simple dump-swings that worked so well last week against Winter League royalty Marshall! That's what tight dump defense and force sideline will do. We barely figured out how to use our cutters as resets, and never figured out we should switch to a vertical stack. Already the seeds of discord are sprouting! Big throws and cuts from Connie Wang, sharp cutting from Greta Becker, back to back layout Ds on the dump on the same point from Jesse Liang, and Don Macatangay was everywhere in his running shoes despite the wet turf. Yes, these folks may just have some evil powers of their own. I'll have to capture some of them in a bottle, boil it down in a Florence flask, and purify that spirit in ether!

As for Sky Life, solid play from Elmo and Bubbles, great cuts from Doug and Ethan, and equally brilliant strategery on AND off the field from Basil won the day. Noted. Will have to use the evil ether on these folks first.

Next week we take on Ninja Squirtles. Better catch up on my pile of 90's VHS tapes with the entire Teenage Mutant Ninja Turtles cartoon series to take some notes on what Shredder and Krang did to turn those terrapins in to turtle soup! April O'Neill was a babe! The bad guys always win!
Damnit!  I've been doing most of my thinking in my brain all these years.  IDIOT!!!  Never again.
sdWq  rs356;3 g t4.3q
32324 ew45 9 y54q34n7468y e54 5q4 rethg0
assera  v 443 rtw46q364 a
WEQr 3la3 r# ;w4t
Nope, that doesn't work either.  Going back to brain.
He said saboteurs don't like anything.  I googled "things saboteurs like".  It's true.  That yielded no good results.
This is Lego April O'Neill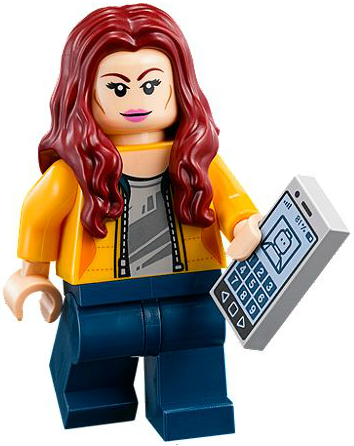 Cause why not.
Details
| Date | Time | League | Season |
| --- | --- | --- | --- |
| February 8, 2017 | 12:00 am | Winter League | 2017 |
Venue
Rancho Cienega Recreation Center