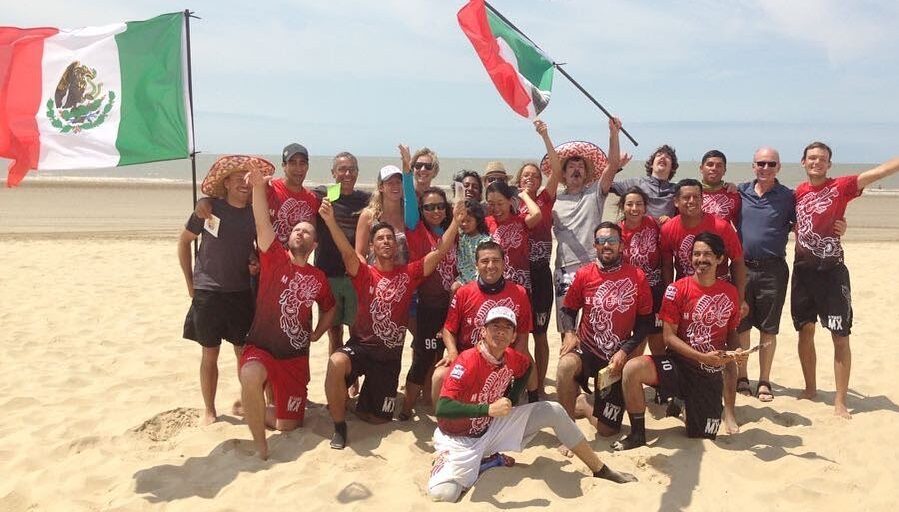 Lo Último is a 1-day fundraiser ultimate tournament on the beach in Santa Monica, with all net proceeds going to Mexico Ultimate so they can attend WBUC 2023. Bring your team — friends? A change-of-pace for your club/college squad that usually plays on grass? — and come ready to have fun, and know that your presence is lending a big helping hand!
WHEN: All-day Saturday, October 7th
FORMAT: 5v5, with a bring-your-own-team format in two divisions only: an open division, and a women's/non-binary division
EXTRAS: There will be gifts, prizes, water, and some sort of social event, but please do recall that this tournament is a fundraiser!
FOR SOME BACKGROUND: Mexico has not sent a frisbee team to any world championship event since 2008. The main reason for this is financial. The Mexican peso has lost roughly half its value relative to the dollar in these past fifteen years, and even though the WFDF 2023 Beach Ultimate World Championships are being held right here in Huntington Beach from November 1-5, our neighbors to the South are struggling to send even one team, due purely to financial difficulties.
Playing in this tournament will be more than just fun: it's a way to help out fellow ultimate players and raise money to enable them to come here and compete right in our backyard against the world's finest while we cheer them on!
COST:
Team Fee (includes first 8 players) – $200
Additional players – $30/each
Additional LAOUT Members – $25/each
REGISTRATION DETAILS:
Team registration closes September 29th
Roster cap is 14